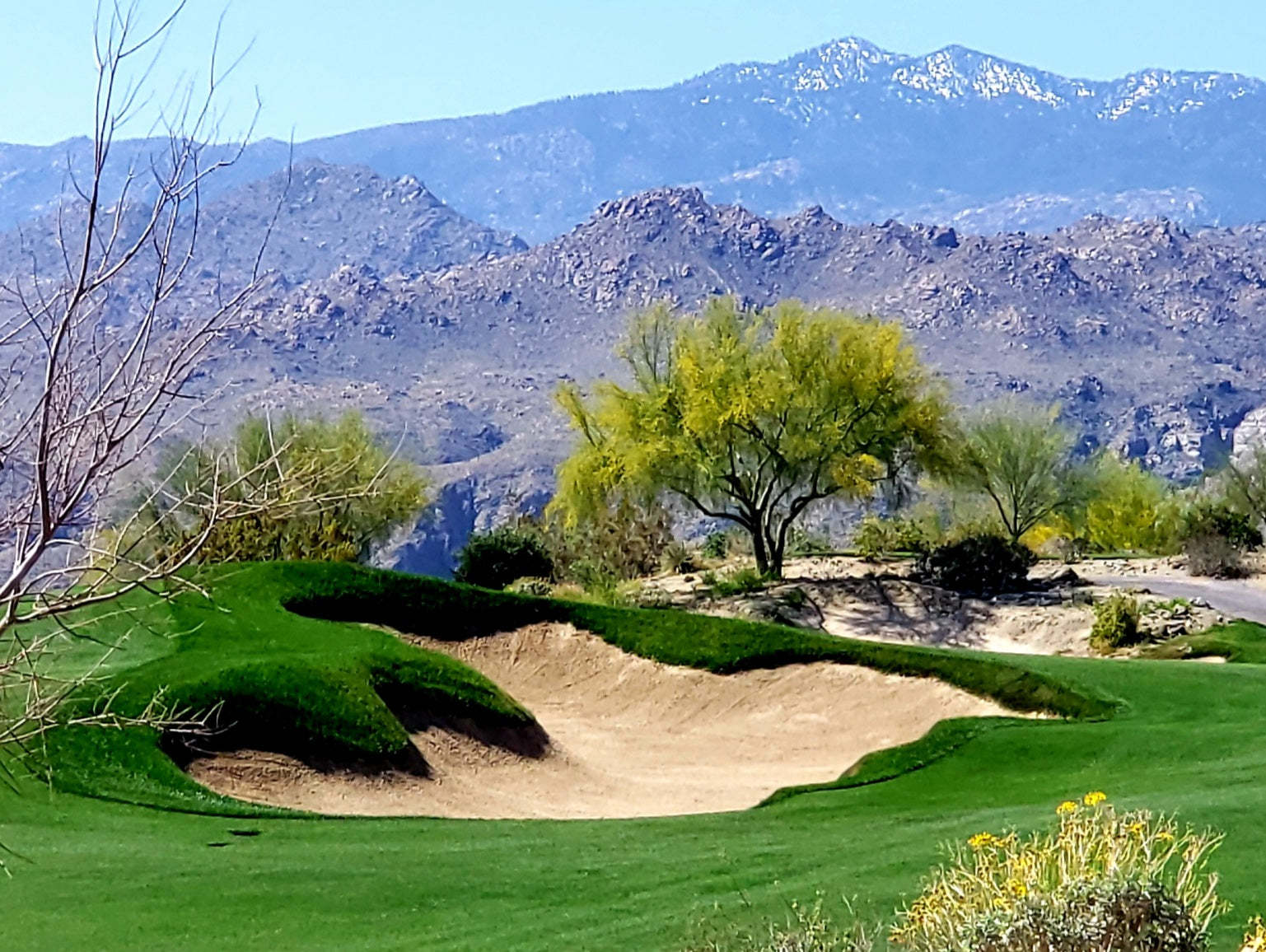 We are Independent Consultants for the Turfgrass Industry, and do not sell any products associated with our services or business.
Golf Course Consulting is our main expertise and we currently work with many prestigious golf - courses all over the world.
We provide packages, programs, individual or customized: Soil Analysis, Physical Analysis, Water Analysis, Tissue Analysis, Fertilizer Analysis. These are just some of the services we provide to our clients. We want our clients to have a proactive and not reactive approach to how they manage golf-courses. Monitoring your soil, turf and water regularly will give you great information. This information will help you understand and see where to spend your time and resources and why.The constant information and knowledge we provide, give you confidence to make better science based decisions every day.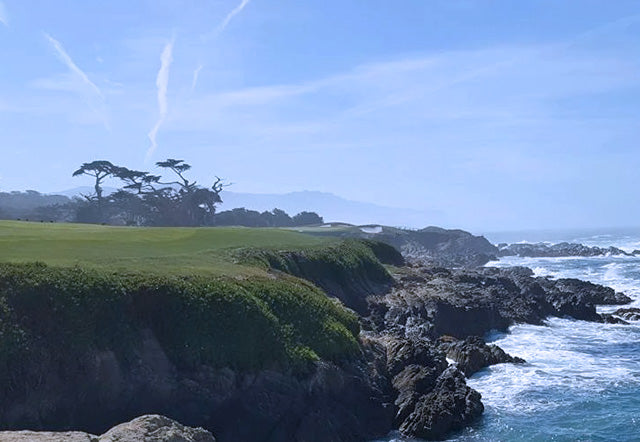 We provide you with leading edge technology, using analytical services from Brookside Laboratories.Brookside Laboratories was the first laboratory in the world being accredited by A2LA and USGA. Being members of the nationwide Brookside Society of Professional Consultants (BSPC) gives us a large network which is beneficial to our clients. With the help of our clients we can come up with site specific recommendations.
We prepare and recommend physical mixes for construction and renovation of golf-courses.We currently work with and have experience working with golf courses growing all types of turf-grasses in all types of climates.Warm season grasses: Seashore paspalum, Kikuyu, Bermuda, Zoysia. Cool season grasses:Bent, Rye, Fescue, Poa Annua, Poa Trivialis, Poa Pratensis From the Hot Dry Desert to the Milder or Wilder Coast ,up to the Cold North.If you look for a Quality and Independent Golf Course Consulting Service.FG Consulting is for you!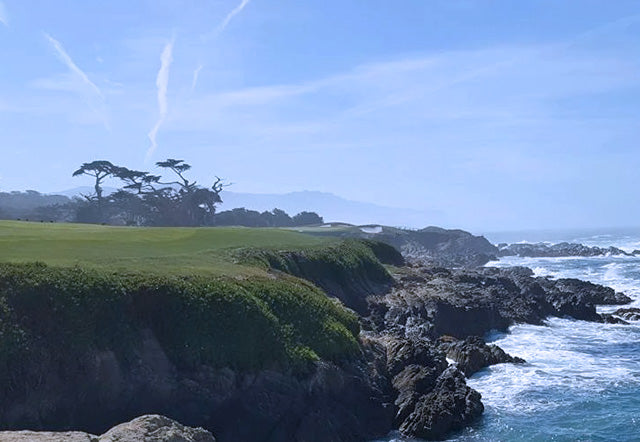 The Soil Profile Assessment Report "The SPA Report" developed by FG Consulting 2019 (below)
Physical and Chemical Analysis on 0-1, 1-2, 2-4 Inch layers. More layers can be added. This report is very useful justifying cultivation, topdressing and fertilizer programs. Monitoring your profile twice a year and especially the top 0-1,1-2 Inches,. Most my clients have found this report very useful.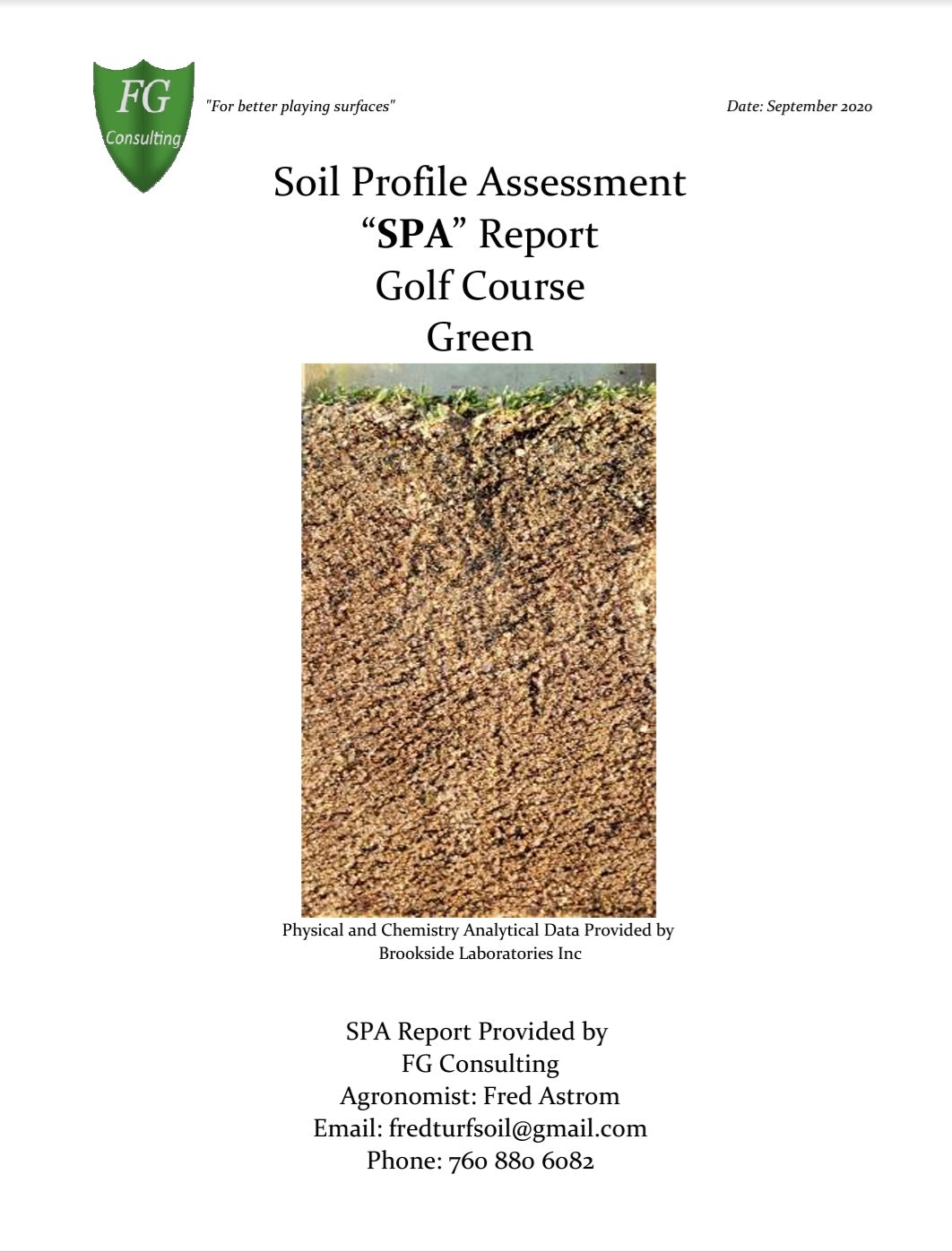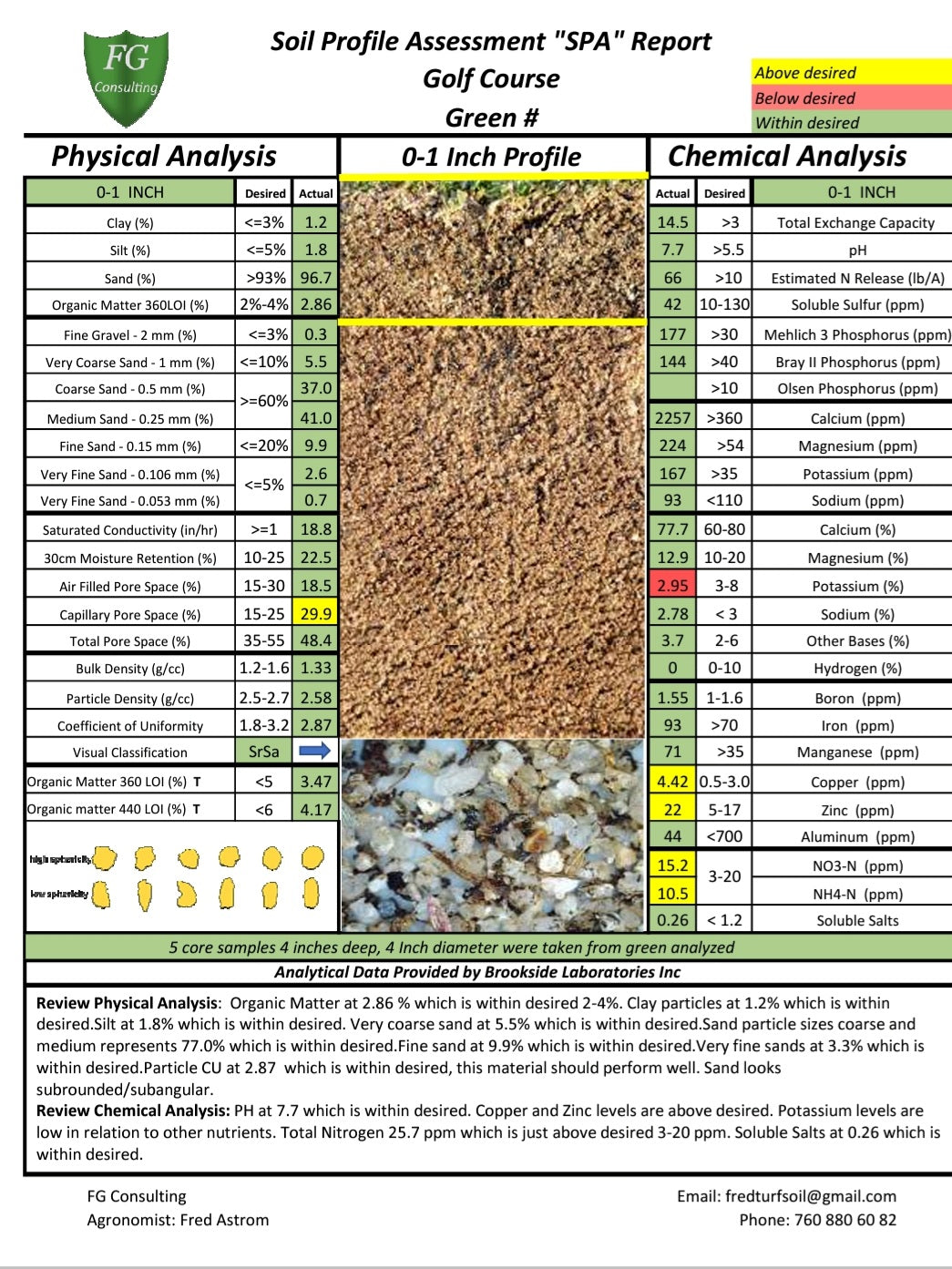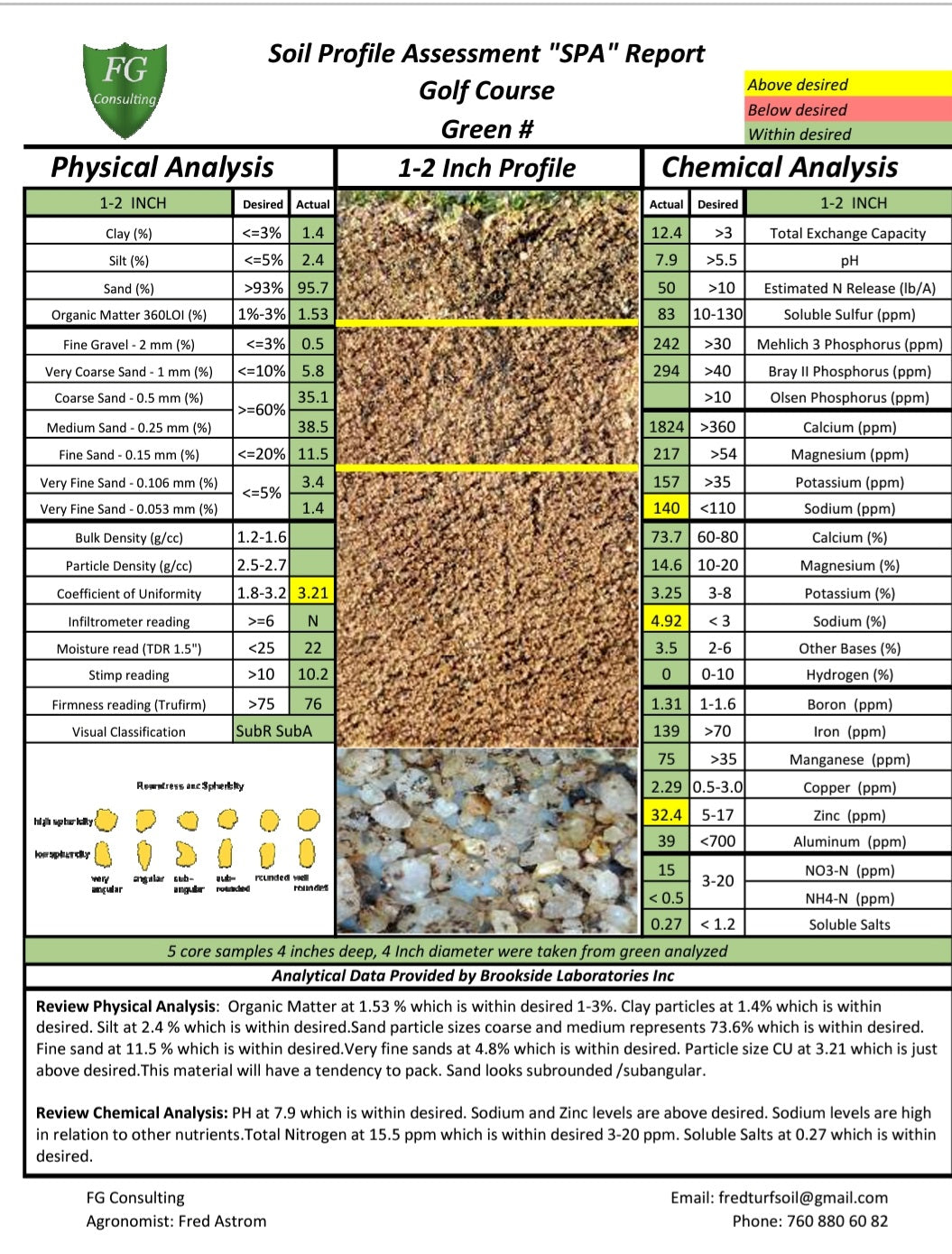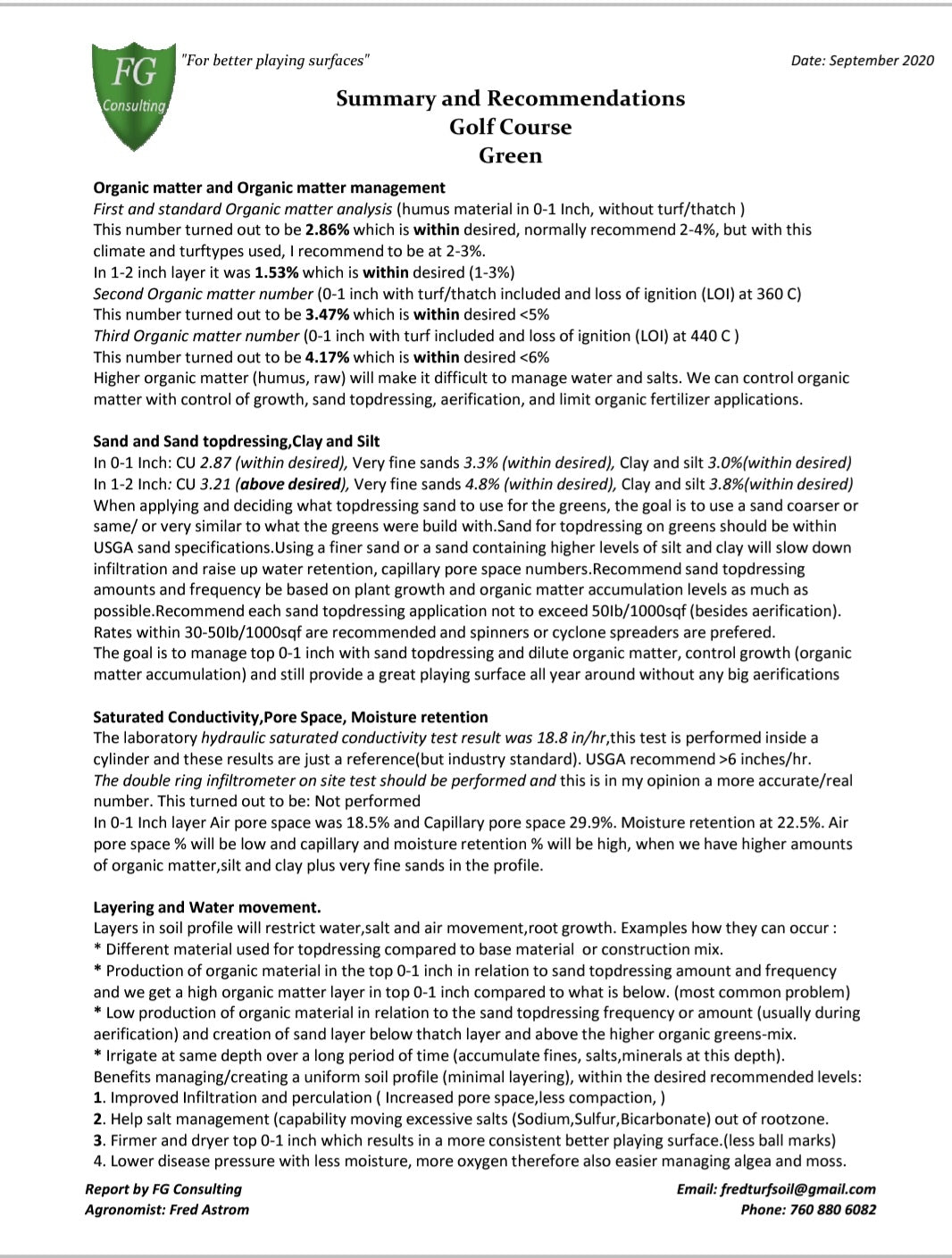 Blog
I realized after a few years that my job was more about trouble shooting and come up with solutions and programs, not only taking soil, water, tissue samples and look...
Read More
Why do you need a soil test?? When turfmanagers or growers guess about the need for lime or fertilizers, too little or too much is likely to be applied. By...
Read More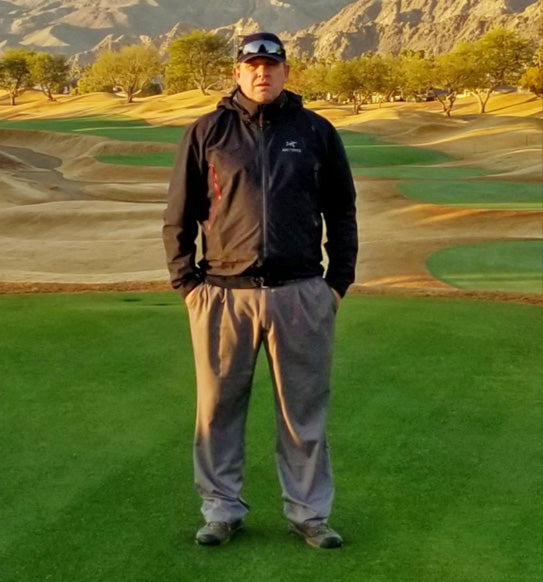 About Us
Fred Astrom grew up on a small farm in the country side of Sweden in a small village called Sorunda. From an early age he worked at the nearby golf course on the maintenance crew, in the pro-shop and also as a coach for both the junior and senior club team.He also tried to make a living as a tour professional.
Came to sunny California 2004 and achieved a Golf Management degree and Turf Management Degree.Became a Golf Course Superintendent and at the same time also worked and studied to become an Independent Consultant with Brookside Laboratories.
2012 he got approved as a consultant and started FG Consulting.
FG Consulting started as a Golf course consulting business and still have the main focus
on working with golf courses
read more